Hi Friends! Well, summer is coming to an end and that means its time to transition your summer clothes into fall. Labor Day falls on September 2nd.  So, after Labor Day, you should start packing away your thin tops, bathing suits and floral shorts.  Pack away anything that can't be layered or transitioned into the cooler season.
The easiest way to extend the life of your summer clothes is by implementing some of these tips so you can stay stylish and comfortable between the seasons.
This site contains affiliate links to products. I may receive a commission for purchases made through these links.
Layer Your Clothes
The morning and evenings may be getting cooler, but you can still get the hot Indian Summer weather during the day.  This is when layering becomes your best friend. Start adding pieces such as cardigans, long sweaters or blazers to your wardrobe.  I transitioned my short sleeve graphic t-shirt and leopard skirt summer outfit by adding a pair of booties and a leather jacket.
Accessorize Your Outfit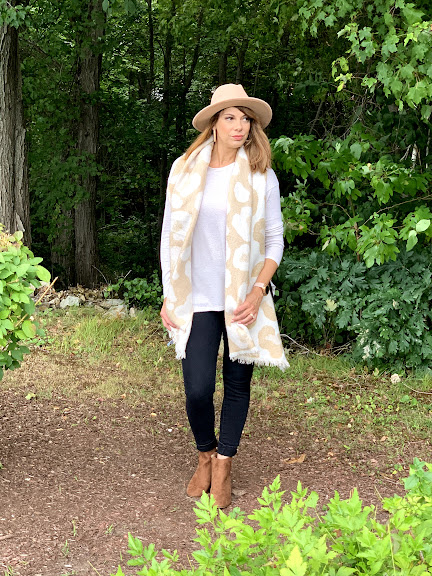 Another way to transition your summer outfit into fall is by adding functional accessories to update your look. In the fall, scarves are a great way to create chic and stylish look while keeping your neck and shoulders warm.
In addition to scarves, you can also start implementing stylish hats to your fall wardrobe. My favorite is a felt fedora hat. They're amazing for keeping your head warm and improving the overall look of your outfit.
Buy Some Tights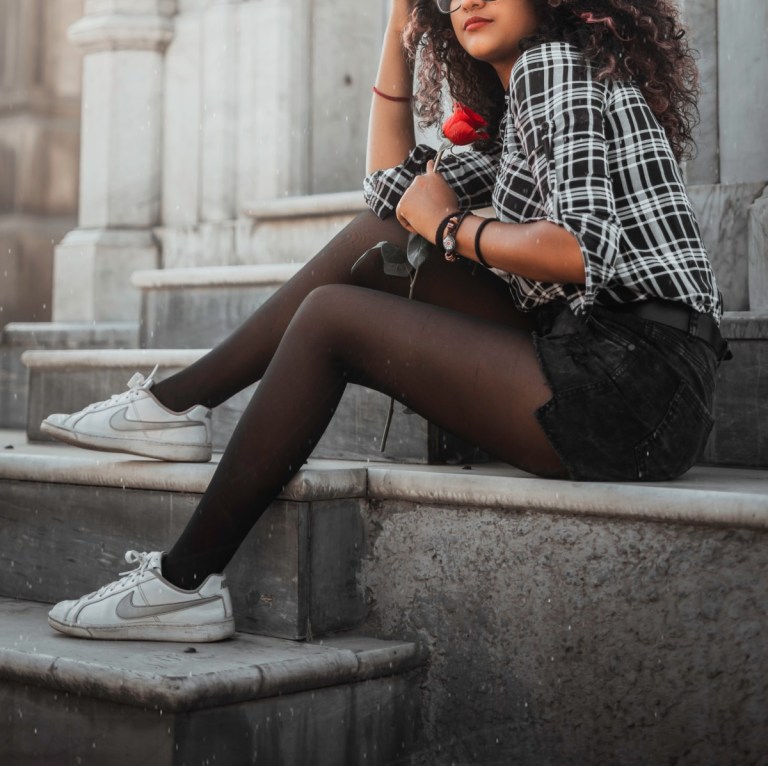 If you are still wanting to wear shorts, skirts or sun dresses, you can easily transition these pieces to fall by adding tights.  Opaque tights are the best for keeping your legs warm. There are so many cool colors and patterns to chose from too!  Just make sure that when wearing tights, you select the appropriate footwear.  Instead of sandals and slides, wear booties, sneakers or closed toe flats.
Switch Your Shoes and Purse
Now that the weather is getting cooler, it's time to put away your flip flops and sandals.  If you are like me, I am pretty excited to start wearing over the knee boots and booties.  They are a definite staple in my fall wardrobe.  The hottest trends this year are western and animal print booties.  Invest in a pair that you love because these two trends always come back in style.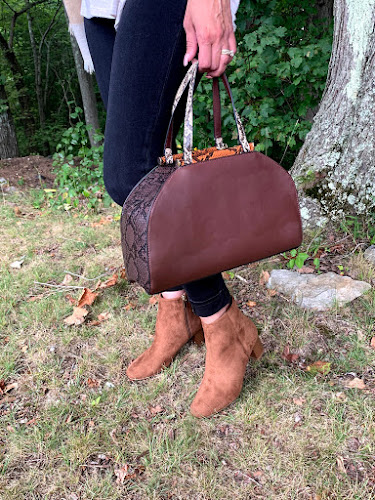 At the same time that I am transitioning my footwear, I am switching out my purses.  I pack my straw and white purses away and swap them for black and deeper toned handbags.
Wear Darker Color Clothing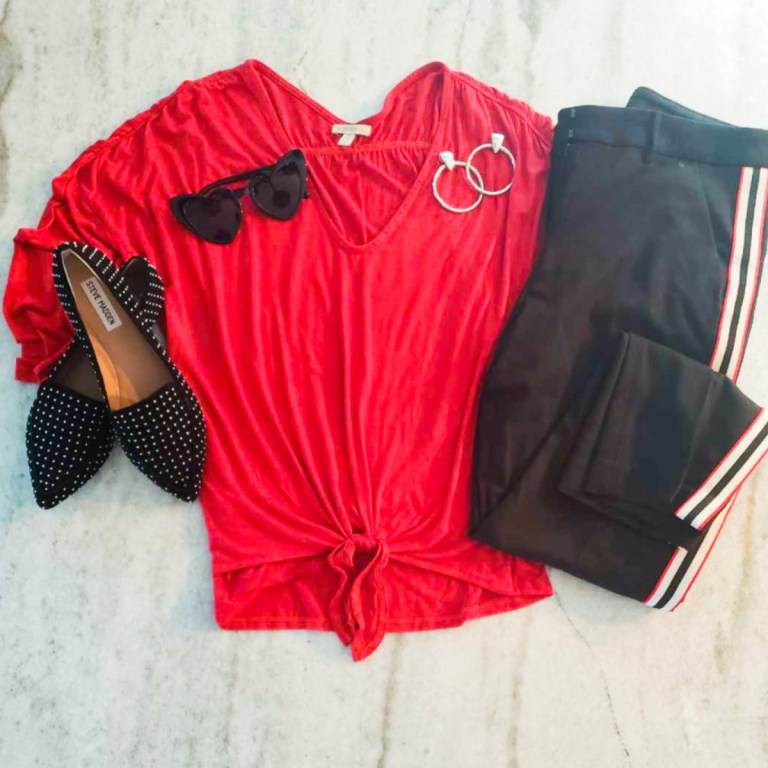 Start implementing darker colors into your wardrobe.  Tone down the bright, summery colors and make way for deeper tones. At the end of the summer, I usually hit the sales by purchasing light weight long sleeve tops that are perfect fall transitional colors such as black, red, camel and grey.
Wear Maxi Dresses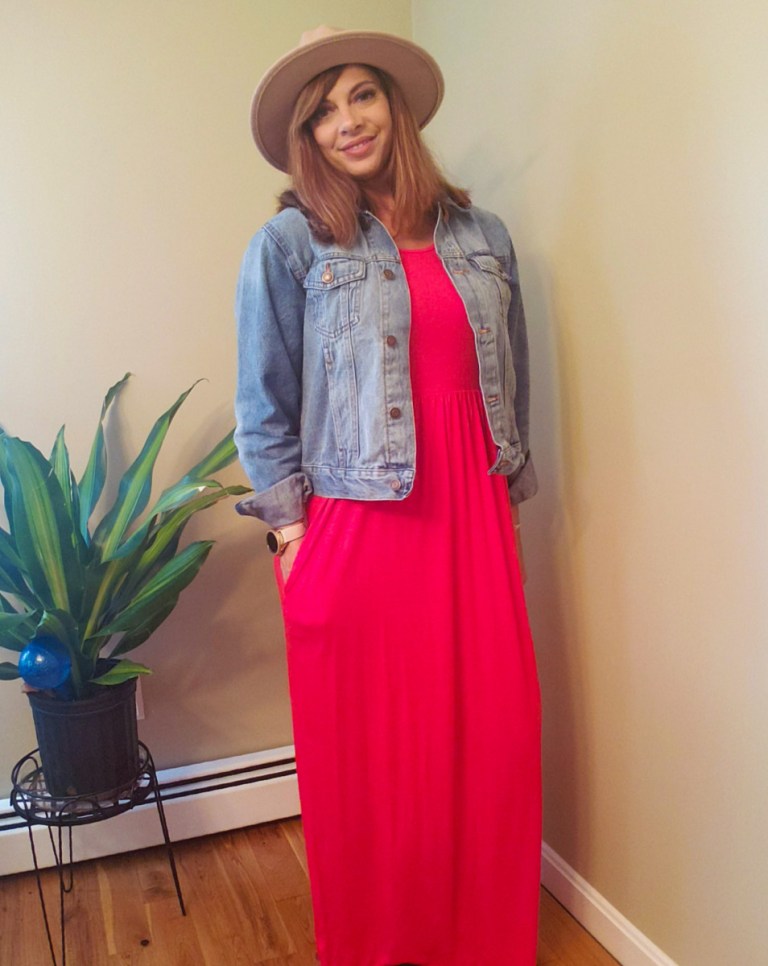 Maxi dresses are a great transition piece because they cover your legs and keeps you warmer on those chilly autumn days. Just make sure to layer it up with a statement jacket to keep your shoulders and arms warm for the day. For example, a denim or black leather jacket will instantly make your outfit look stylish and pulled together.

I hope that these tips where helpful.  Let me know if you have any other ways that you transition your outfits to fall.  I would love to hear.
You may also like: Affordable Over the Knee Boots Under $50
Lisa
Be sure to download the LiketoKnow.it App on IPhone or Android and follow me "LisaGesualdi" for all of my in the moment shoppable outfits.